The current version of the firmware (20201023, as of January 22, 2022) for the HP LasterJet Pro P1102w only runs on macOS 10.14 or earlier.
This is not great, as macOS 10.14 was released back 2018. If you try to run the (unsigned, sigh) updater, it crashes looking for a missing dylib (/usr/lib/libnetsnmp.15.dylib):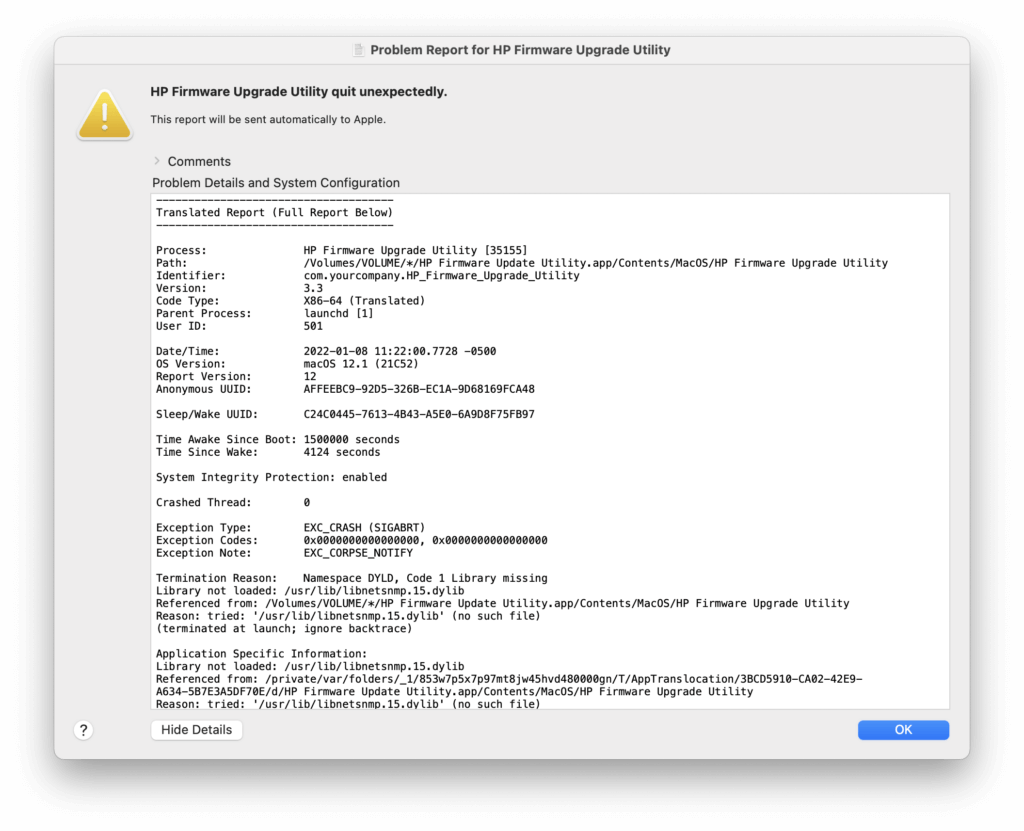 The workaround — using an Intel-based Mac — is to install Windows in a VM and update it from there. Here's how:
Download and install VirtualBox and VirtualBox Extension Pack
Download a Windows 10 VM

Import the VM into VirtualBox
Plug your printer in via USB
In VirtualBox, select your IE Win10 VM. Click Settings > Ports > USB, enable the USB controller and add a USB filter for your printer.

Start Windows. Remember the password is "Passw0rd!"
Go to the HP P1102w driver page. Select Windows and "Windows 10 (64-bit)":

Download and install the driver. A test page will print.
Download and run the firmware updater
You're done! Shut down the Windows VM and go about your day.