When you work on your family tree — or genealogy project — you'll work with GEDCOM files. Sites like Geni and ancestry.com can export (and sometimes) import these files.
There are a few Mac programs for editing GEDCOM files: Reunion ($100), Heredis ($70), MacFamilyTree ($50) and GEDitCOM II ($65).

These are varying degrees of nice, but overkill if you just need to read a file or two. A while ago, Chris Hagedorn wrote GenerationX, a free GEDCOM reader.
But Chris ceased development on GenerationX. He left two versions: 2.4.1 and a beta of 3.0. GenerationX was PowerPC-only and crashed on launch under Snow Leopard. The version 3 beta had some expiry code in it; it was set to expire in 2006.
I downloaded a copy of the GenerationX source, fixed a bunch of the errors and warnings and put my fork on GitHub. It looks like this: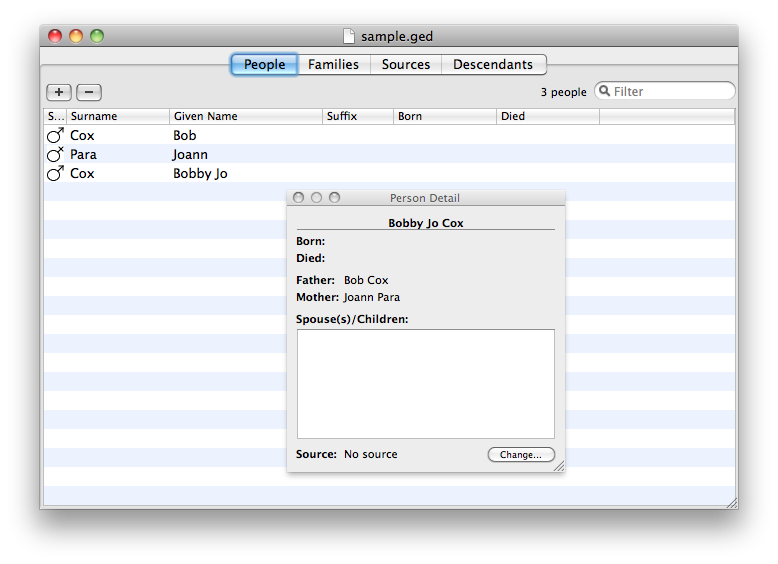 It's definitely beta quality. Hopefully someone who's a solid Cocoa engineer will fork the project and take it over.
Download GenerationX 3.0 beta. This is a universal binary that runs on Snow Leopard.